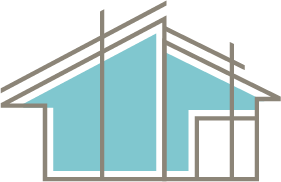 Welcome! We are a building and construction company that specializes in providing building, alteration and construction solutions for living areas, offices and commercial spaces.
Our company's wide and diverse clientele include private customers, institutional clients, public companies, leading firms and foreign investors who trust us with their most precious properties. If you think that it is time to renovate your kitchen, living room, bathrooms, your office or any other exterior or interior space – You have come to the right place!
One of our most notable strengths is our great team that knows how to deliver quality work with a high level of finishing alongside excellent human relations. Our team is like a family. They are experienced, dedicated and skilled professionals that will work diligently and tirelessly to provide you – our valued clients – with an exceptionally high-end result that will exceed all your expectations. Our work is built to last!
Our main goal is to ensure that you will enjoy the process while we fulfill your dreams.
We are offering you all the suppliers needed for your renovation work under one roof consisting of experts and professionals who are experienced in various fields.
The A Levitz Company specializes in the management, design, planning and execution of construction and renovations for private, commercial and institutional clients in Israel as well as international clients with properties in Israel. The company has extensive experience in renovating interior and exterior spaces for apartments, private homes and offices including building additions, construction and expansion of balconies, flooring, electrical work, plumbing and more.
When we start planning and renovating a house we first think about the people who live in it. 
We consider you – our clients – as the most important thing in our company
Over the last 15 years, we have done multiple renovations with Amichai - from gutting and redoing a 250 square meter office to redoing the bathrooms in our house.
We have worked with Amichai on two major apartment renovation projects in the last dozen years in Jerusalem. Each time, Amichai and his crew exceeded our expectations.
We purchased an apartment that was over 30 years old and in need not just of a renovation but also changes to meet our needs. The biggest job was moving the kitchen to a different floor.
Amichai Levitz and his team did a great job renovating my apartment. They were a pleasure to work with – and the project was finished on time! I highly recommend them.
I highly recommend Amichai Levitz for renovation work. Seven years ago he did a total renovation of my house, and it still looks brand new. His work is excellent and of very high quality and craftsmanship. He is honest, a person of integrity and easy to work with.